Request a Quote – Thank you for your interest in the Oscar Smith Company!
To request a quote, simply fill out this form with the details of your cleaning needs or give us a call directly at 800.422.7668 and we will provide a quote. Once you submit this form we will contact you within one business day to provide you with an estimate. If for some reason you do not hear from us within that time frame, please give us a call. We look forward to hearing from you!
Thank you for filling out our, Request A Quote!
Speak with us directly by calling, 570.288.4542 or toll free, 800.422.7668.
---
Insurance Services
As a leader in fire, smoke and water cleanup and restoration, Oscar Smith offers your insurance company an array of economical enhancements. Our goal is to restore your property and your peace of mind through a timely mitigation and adherence to IICRC standards. The result? Lower costs and very satisfied customers; and that's just the start.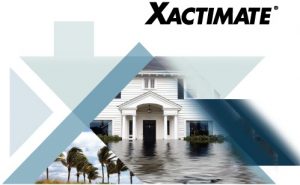 We Do Cost Estimating with Xactimate®
Xactimate® is the No. 1 software solution available on the market for property claims estimating and equips us with all of the tools we need to create professional-looking estimates, as well as to view and manage all your estimating and communication-related activities.
Xactimate® Helps Us To:
Save time and money in creating estimates
Create more accurate, detailed, and professional-looking estimates
Access the most up-to-date and reliable pricing information
Automate and streamline your estimating processes
Organize and manage your projects
Overcome language barriers in preparing estimates
INSURANCE AGENTS AND ADJUSTERS HAVE QUALITY AND EXPERIENCE ON THEIR SIDE WITH THE OSCAR SMITH COMPANY.