FAQ – Frequently Asked Questions
Question
Can you give me an exact quote on the phone or through email for repairs or service?
Answer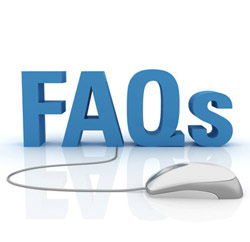 We pride ourselves on being an quality driven company. Since we can never give you an exact quote over the phone without first looking at your job it would not be honest of us to give you a quote over the phone or email that was not accurate. Just like a Doctor, we have to see your job first to get a true verdict of what you need. Once one of our experienced, certified technicians has had a chance to examine your job we can give you an accurate quote. Of course simple items like rooms of carpet cleaning can be answered over the phone by one of our technicians.
Question
When I file a homeowners claim, do I have to use my insurance company's preferred contractor to do the work in my home?
Answer
No, by no means do you have to use the insurance company's preferred contractor. You can use the Oscar Smith Company for any restoration work in your home. The Oscar Smith Company uses the current cleaning and estimating standards that all insurance companies recognize. Always remember; the insurance company never hires the contractor. You, the insured does the hiring. The insurance carrier may recommend a company and may approve an estimate but the final decision on who does the work belongs to the insured.
Question
If I file a homeowners claim and have restoration work performed in my home, do I have to pay the restoration company with my own money?
Answer
No, after sighing a work authorization the Oscar Smith Company does not expect payment for work performed until you receive payment from your insurance company.
Question
Does the Oscar Smith Company use temporary employees or part time employees?
Answer
No, The Oscar Smith Company uses full time employees, some of which have been employed by the the company for over forty years.
Question
Do I have to pay for an estimate for restoration services needed after I file an insurance claim in my home.
Answer
No, the Oscar Smith Company provides industry approved estimates at no charge to the homeowner.
INSURANCE AGENTS AND ADJUSTERS HAVE QUALITY AND EXPERIENCE ON THEIR SIDE WITH THE OSCAR SMITH COMPANY.
Detailed Estimates Free-of-Charge
800.422.7668