Fire & Smoke Damage Cleanup
Fire Damage Restoration
We Do More Then Just Clean Your Carpets
A fire loss is very complex because of the unique behavior of fire, so it is important to have a trained technician from Oscar Smith close by.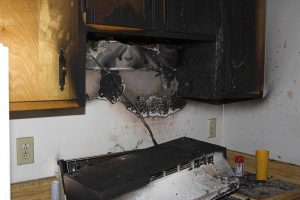 Important Warnings About Fire Damage
Do not touch anything. Soot on your hands can causing further damage.
Do not use electrical appliances that have been close to the fire.
Do not clean carpets or upholstered furniture.
Do not wash any painted walls.
Do Call Oscar Smith.
We will work closely with both you and your insurance company, so that you can quickly get your life back to normal.
Smoke Damage Restoration
Cleaning is not part of our business, it is our business!
Even when the fire is out, the damage continues. Much of the material found in furniture and flooring is synthetic. When burned, synthetics create a variety of chemical reactions. In just a few days, these items go from cleanable to trash.We use the latest equipment and supplies in our smoke restoration process:
Pre-cleaning
Content cleaning
Wall and ceiling cleaning
Deodorization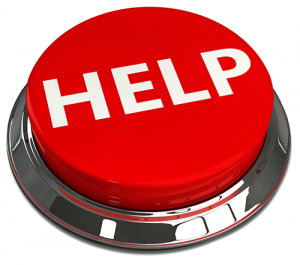 Our Emergency Services include:
Fire damage repair
Drywall & paint
Smoke deodorization
Mold & mildew cleaning
Water extraction & treatment
Board-ups (fire, vandalism, vehicle damage) tile replacement
Carpet, vinyl, & tile repairs
We will work closely with both you and your insurance company, so that you can quickly get your life back to normal.
We didn't become Northeastern Pennsylvania leader in fire restoration, fire damage cleanup, and smoke damage abatement overnight. But today we are recognized by area residents, local governments and national insurance companies as Northeastern Pennsylvania's first choice in fire and smoke damage repair.
---
Water Damage Restoration
We Do More Then Just Clean Your Carpets
When water damage restoration is important to you, you can count on Oscar Smith.
The Oscar Smith Company offers Emergency Water Damage Restoration, Sewage Damage Clean-up along with Mold Remediation services 24 hours a day 7 days a week 365 days a year. Our response team of experienced technicians use the newest equipment to get you back to normal fast.
Important Warnings About Water Damage.
Do not use a household vacuum to remove the water.
Do not use any electrical appliances while you are on wet carpet or floors.
Do not go into a room with standing water if the electricity is on in the home.
Do not lift wall to wall carpets without Oscar Smiths help. Lifting the carpet incorrectly could cause shrinkage.
Do Call Oscar Smith.
We will work closely with both you and your insurance company, so that you can quickly get your life back to normal.
Water Damage Restoration
While each case is unique, water damage typically follows a similar pattern.
All water intrusions is unpredictable, this means that any property is susceptible to water damage at any time. When you experience water damage to any of your commercial property's you can minimizing down time and getting back to business when you call the Oscar Smith Company first.
We provide immediate service whenever you need us to help you reclaim your business. Our fully trained and certified water damage technicians use state-of-the-art water extraction and drying equipment to resolve your damage safely, quickly and we have an wide-ranging of inventory, so no job is too big or small.
Since we work directly with your insurance company for all covered claims, we will relieve your stress while speeding up your recovery.
We Mean Business
On a daily basis your carpet, furniture, and hard surfaces encounter dust, dirt, and allergens. We deem all of these issues when performing an inspection and analysis of your property. Then the Oscar Smith Company will help you maintain a clean and healthy establishment and we'll recommend a customized cleaning and maintenance program that will keep your businesses looking their best.
---
Odor & Pet Urine Removal
We Do More Then Just Clean Your Carpets
Does your home have an unpleasant odor?
Do you have stubborn stains that ruin the look of your carpet or upholstery?
Oscar Smith understands that your kids, husband, or the family pet's can be your carpet's worst enemy. Urine stained carpeting is a terrible problem that requires major repair, not just simple cleaning services and treating for smell. Urine on your carpet does not stay there; it penetrates through to the backing of the carpet and to the flooring material below the carpeting without your knowledge. Urine odors can be in your flooring even cement, tile and wood, and from even behind the walls. As pet urine dries, the liquid evaporates but the minerals stay behind and become even more concentrated. Normal carpet cleaning will not remove this type of odor. Until recently, there were not many products, or many contractors available that were effective with removing urine odors.
When your pets leave their mark on your carpet please call the Oscar Smith Company.
Odor & Pet Urine Removal …In some cases our odor removal carpet cleaning process with our pet odor eliminators will be all that is needed. When mistakes happen it's time to call, Oscar Smith Company. At the Oscar Smith Company, we pride ourselves on our reputation. Founded in 1847, we have more than 150 years of experience in the carpet cleaning, fire and water restoration business.
Oscar Smith will check for the source and severity of the odor problem and then determine the correct action to fix the problem.
After we verify the source of the odor your carpet will be rinsed thoroughly and extracted with a clean hot water rinse to remove the bulk of the urine minerals.
In only the worst cases, the carpet may be pulled back in the suspicious areas to reveal the extent of the damage. *
If necessary, the carpet padding will be removed and replaced by our specialists. *
We will then add an odor blocking agent to the sub-flooring if that determination is made by our specialists. *
* Additional charges based on your unique situation will apply for services.
INSURANCE AGENTS AND ADJUSTERS HAVE QUALITY AND EXPERIENCE ON THEIR SIDE WITH THE OSCAR SMITH COMPANY.
Detailed Estimates Free-of-Charge
800.422.7668