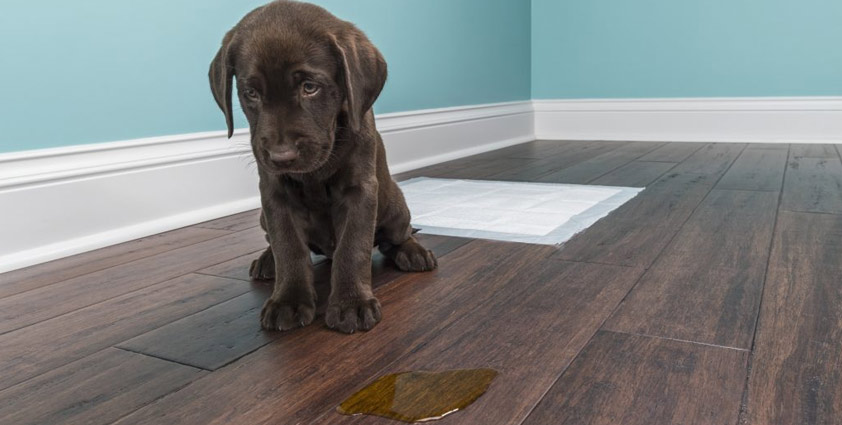 How to Remove Dog and Cat Urine Smell from Carpets
If you're faced with set-in stains or smells you can't get rid of, it may be time to call in a professional like the Oscar Smith Company, as sometimes spot-removal just isn't enough. Unfortunately, urine doesn't just stay at the top of your carpet, pet urine can soak into the carpets padding and the backing and even soak into the sub floor. Spot cleaning can only get the urine at the top of your carpet, and to truly remove all the bacteria and the odors they can create, you'll need a professional cleaning service like the Oscar Smith Company.
The Oscar Smith Company has technicians who are trained in how to remove pet urine from your carpets. Once our technicians identify where the stains are, they'll use machines to treat it with a non-toxic solution the company has been using for years. The solution comes in contact with the urine molecules and breaks them apart. Our technicians will leave the solution on the carpet to work for 24 hours, after which time the urine, bacteria and any odor will be gone.
Accidents can happen, but there's always ways to bring your home and your carpet back to a healthy place again.
---
When your pets leave their mark on your carpet and you have a urine smell,
please call the Oscar Smith Company at, 800.422.7668.
Odor & Pet Urine Smell Removal …In some cases our odor removal carpet cleaning process with our pet odor eliminators will be all that is needed. When mistakes happen it's time to call, Oscar Smith Company. At the Oscar Smith Company, we pride ourselves on our reputation. Founded in 1847, we have more than 150 years of experience in the carpet cleaning, fire and water restoration business.
Oscar Smith will check for the source and severity of the odor problem and then determine the correct action to fix the problem.

After we verify the source of the odor your carpet will be rinsed thoroughly and extracted with a clean hot water rinse to remove the bulk of the urine minerals.

In only the worst cases, the carpet may be pulled back in the suspicious areas to reveal the extent of the damage. *

If necessary, the carpet padding will be removed and replaced by our specialists. *

We will then add an odor blocking agent to the sub-flooring if that determination is made by our specialists. *
* Additional charges based on your unique situation will apply for services.
INSURANCE AGENTS AND ADJUSTERS HAVE QUALITY AND EXPERIENCE ON THEIR SIDE WITH THE OSCAR SMITH COMPANY.
Detailed Estimates Free-of-Charge – How to Remove Dog Urine Smell from Carpets
800.422.7668
Learn more, https://www.petmd.com/dog/care/evr_dg_tips-for-removing-dog-urine-smell-from-carpet